Joe Brodman's 94 Formula (and other stuff)
|
home




Sam's GTA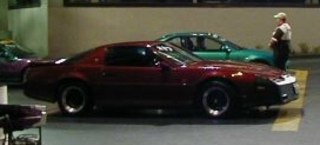 This is Sam's GTA. He has had it for a while, but stopped driving it when he got the 94 Z. Once he traded the Z for his Tsi, he got it running again. This thing has had juice, a supercharger, and both on it before. Currently, it is N/A.
Mods:
- Full exhaust from the headers back, w/ a Flowmaster Catback
- Cam, don't ask me what kind
- Some other stuff I'm not sure about.
It runs low 14's, sometimes breaking into the high 13's, at around 99 MPH.