Joe Brodman's 94 Formula (and other stuff)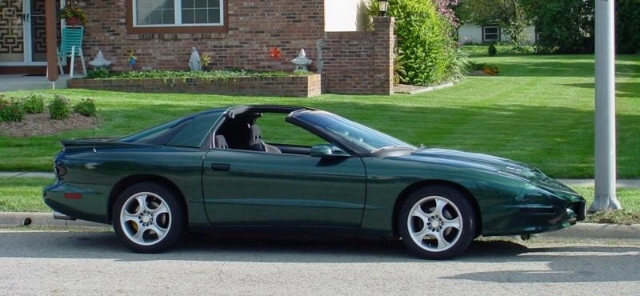 My Formula. Last dyno: 432.8 RWHP / 588.4 RWTQ, 100% internally stock. Oh yeah, did I mention she runs 11's too??
Well, this is the first site I have ever created. I started it about a year ago, using Trellix Web designer. I know some HTML, but this program makes it really easy to create pages, so I've just been using it. Please e-mail me if you see any mistakes or have any suggestions for this site. Or just to say hello.
One of my winter projects is to totally re-do this site. Tons of mods to add, several nice new timeslips, etc. My scanner is currently dead, so I can't add any more 35mm pics for the time being. I hope to purchase a digital camera soon, but because of my expensive tastes, the camera I want could be used for more nice mods, so you can see where I put my priority!
I have a ton of new pictures that need added. A lot of my car's new mods are not listed (Hooker LT headers, cage and lots of suspension parts, Star Clutch, my totally new stereo system, and the list goes on). Winter projects include 5-point harnesses, re-doing the seats in leather, along with leather roll-cage padding, 97+ center console, all new switch setups, and a few other things. Tax return = heads and cam!