Joe Brodman's 94 Formula (and other stuff)
|
home




1989 Sea Ray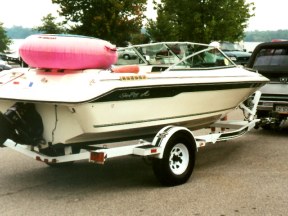 My boat. I purchased it back in September 2000. I have always wanted a boat of my own, and this was my present to me for graduating college.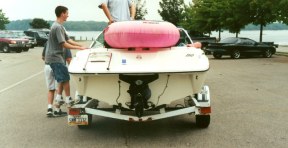 No, the pink tube is not mine. We actually destroyed it that day, but I bought a nicer one. Look on the right side of the picture, I wonder whose car that is............
Specs:
- 1989 Sea Ray, Open Bow Ski Boat
- 130 HP 3.0L Mercrusier I/O motor
- 16'9" long
- E-Z Loader Trailer
- Custom Cover, Sun Shade, Depth Finder, Stereo, etc.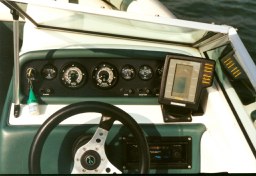 For the record, this IS NOT A FISHING BOAT. I can't stand fishing, and this boat will never be used for that. It is for water sports, crusing, and lounging. This year I'm getting another prop for it, and another tube (a really sweet one you go inside of, and roll around in).