Joe Brodman's 94 Formula (and other stuff)
|
home




Friends

This page is dedicated to my friends. This page needs major updating, and many more pictures added.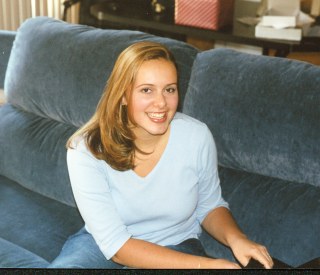 This is my ex-girlfriend Leah; dated almost 5 years. So, why do I still have pictures of her on here? Well, it was a very peaceful and mutual break-up, and we are still friends. I still care about her, but neither of us have any intentions on dating again (we were just too different).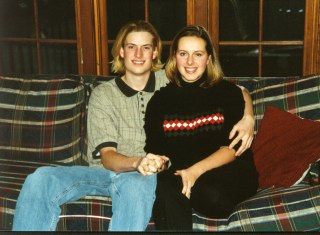 This is me with Leah, when I still had long hair. I cut it over 2 years ago; it is much easier to take care of now.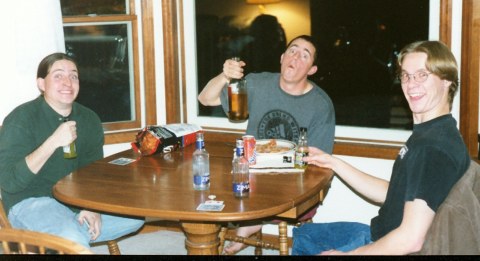 That's Brandon on the left, Josh in the center (well, we call him Sims, his last name, or Hoss, his alias), and my roommate Jon. We have all been friends since high school, and hang out about every weekend. Hoss recently joined the Air Force, so we won't be seeing much of him for a while.
I have a crap load of pictures I need to scan in.....too bad the damn scanner died!