Joe Brodman's 94 Formula (and other stuff)
|
home




Links

Check out these sites. They are definitely my favorites.
I normally hang out on CZ28.com. Probably the best F-body site on the net:

I am a member of the Central Ohio F-Body Association. Check our webpage out!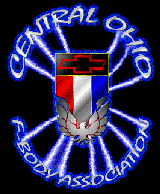 Tired of the UBB everywhere you go. Check out this site:

A site dedicated to the S trucks. Lots of forums (too many IMO), but there are a few decent trucks rolling around there (other than the Sycolones and Typhoons, which are 100% sweet from the factory).
Lot's of intelligent, older people hanging around there. Plenty of good boating info:

Online DVD deals:

Dedicated to one of the coolest remote controls ever created: