Joe Brodman's 94 Formula (and other stuff)
|
home




Bryan's 83Z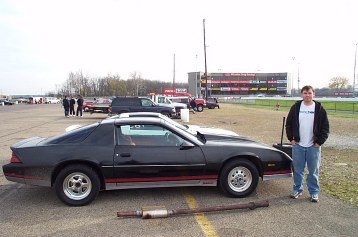 Mods:
- 355ci SBC
- 750 Holley Carb
- Edlebrock Victor Intake Manifold
- World Products Sportsman 2 heads, fully ported and polished
- Comp Cams solid roller cam
- Comp Cams Pro Magnum roller rocker arms
- GM Performance Parts 4130 forged steel crank
- Hooker Long Tube 1 3/4" headers
- MSD Ignition
- True Dual Exhaust with Flowmaster mufflers, all the way to the rear of the car
- BFG Drag Radials, 275/50/15
- Lakewood traction bars
- Turbo 350 tranny, w/ reverse pattern shift
- B&M holeshot 3600 stall converter
Best ET open headers: 11.76@115.69; 1.82 60'
Best ET w/ mufflers: 11.82@114.25; 1.68 60'
Did I also mention that was with a mechanical fuel pump, causing him vapor lock problems and having to short shift a bit. This was also on an OPEN REAR END!!! For this year, he has an electric fuel pump, cage & subframes, posi rear w/ better gearing, and will probably run ET Streets. I bet this thing will be running low 11's, and maybe touch 10's. This car is mean!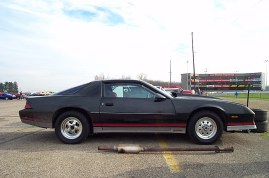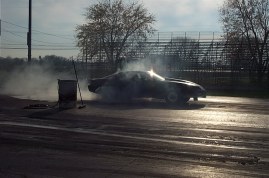 Oh, did I mention his dad also has some bad-ass cars. 69 Camaro SS (I think), 97 WS6 T/A, 99 C5 Hardtop, and his race car, a 67 Camaro RS (none of them stock).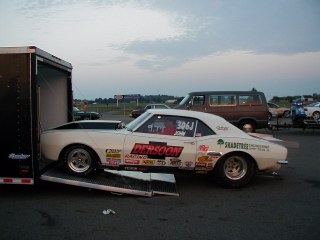 This car runs mid to upper 9's at 130 something, all motor, w/ a built SBC motor. Runs on alcohol. It is one bad car!